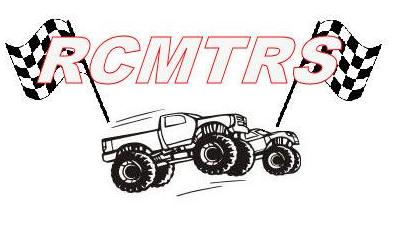 EVENT - RCMTRS RC MONSTER TRUCK CHALLENGE WORLD FINALS SPONSORED BY COW-RC, JCONCEPTS, CRAWLER INNOVATIONS,  CRAWFORD PERFORMANCE ENGINEERING, HETMANSKI HOBBIES, SOLID AXLE MONSTER MAYHEM AND SCREW LOOSE HARDWARE

DATE-  September 2nd, 2018

LOCATION- Barnstormers RC Raceway

ADDRESS- 205 Greycourt Road Chester, NY 10918

TRACK WEBSITE- www.barnstormersrc.com

MAP LOCATION - CLICK FOR DIRECTIONS

START TIME- 10:00 AM

ENTRY FEE - $10.00 per truck

EVENT COMPETITIONS- World Finals Championships!!






Side By Side Monster Truck Racing






Side By Side Mega Truck Racing




       Monster Truck Freestyle competition





VEHICLES- RCMTC Monster Trucks - (combined sport mod/mod on                      RCMTRS rules page)



  RCMTC Mega Trucks
ADDITIONAL INFORMATION- The 2018 RCMTC World Finals is our biggest event of the year and the last event of the season. This event will crown the 2018 RCMTC World Finals Racing and Freestyle championships. Prizes will be provided by JConcepts, Crawford Performance Engineering Screw Loose Hardware and CowRC. JConcepts will also be on hand at the event with a merchandise and product tent. Power is available at the track, bring extension chords if you have them. Be sure to check the world finals page for all the news and updates leading up to the event. If needed, hotel acoomodations are listed on the world finals page as well as local attractions.