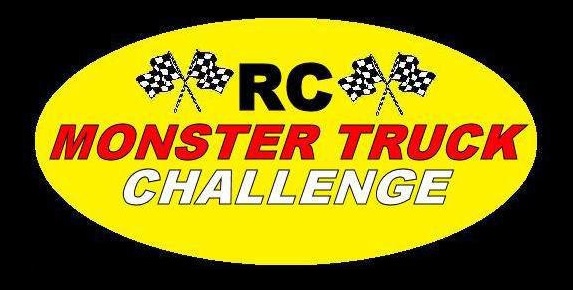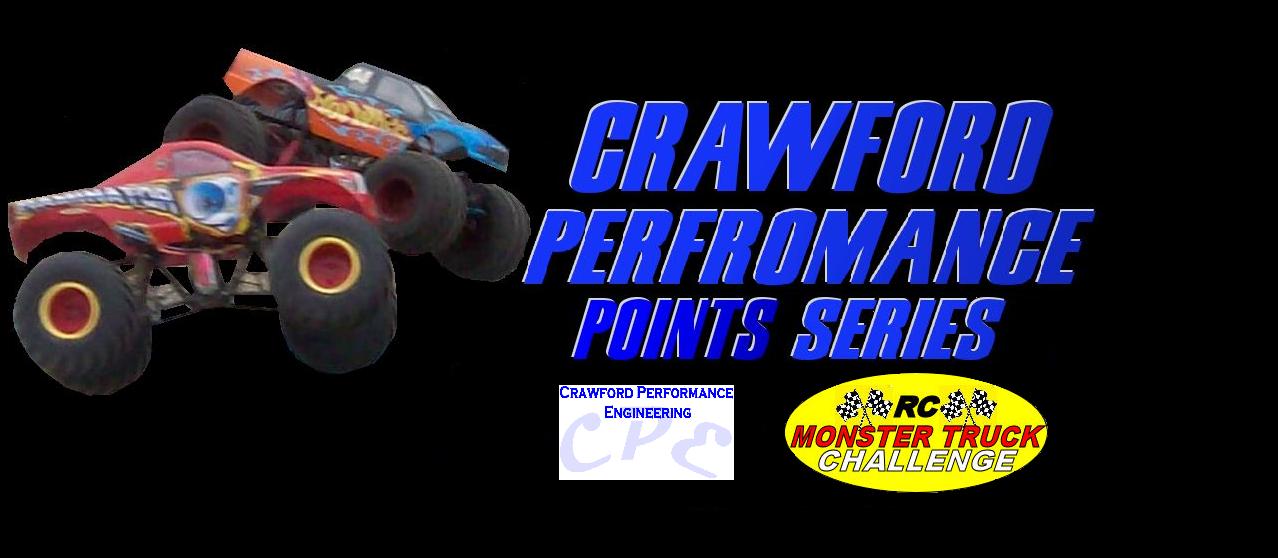 2015 RC MONSTER TRUCK CHALLENGE

CRAWFORD PERFORMANCE POINTS SERIES

ROUND 1 COVERAGE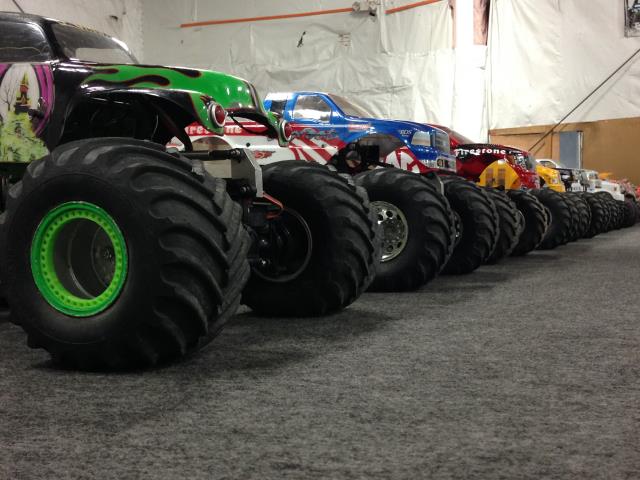 The 2015 RC Monster Truck Challenge Points season has finally began and this season quickly began to show signs of being one of the biggest, best and most competitive series we've ever had. A new points format was announced before the start of Round #1 and it will no doubt shake things up, tighten things up and produce some fantast racing action all season long. Fixed points are awarded for each final finishing position, guarenteeing the same amount of points for every event. Starting from 100 and incrementing down to 10, the early points lead would be up for grabs today and the new system will make the chase that much more intesnse.

An awesome 21 truck field was on hand for today's action, a field full of top notch trucks and drivers including some big names, new names and new paint schemes. A big change of pace was the abscence of Kyle DeFalco's Maximum Destruction, whose terminator racing chassis showed up to the track with a Firestone Bigfoot body, a temporary name as a new body is being constrcuted. Abdul Rascoe debuted the brand new awesome Mac Tools Bigfoot, Derrick Algieri debuted the new Sudden Impact body and the Saunders racing team debuted Titan and a new realisitc sound system for Zombie. Jerry Matoon's new Boneyard Shuttle was so new that the paint scheme was still in the works! and the event also saw the debut of Rob Destefano driving Clydesdale. We also got to see the return of two long island drivers. George Fabbiani returned with a brand new USA-1 monster truck and the Prowler was back in the house with former RCMTRA chamption Artie Fie behind the wheel..

The racing originally planned for outdoors was forced inside after several days of heavy rain washed out the outdoor track. Indoor carpet racing would be format for today, with an awesome side by side twin oval st. louis style course. The racing was close all day long, with Kyle's Firestone Bigfoot pulling away throughout the day .Strong runs were made all day by all the drivers including a break out day for Ethan Saunders who continues to get better and better every time out. At the end of the day it was the Firestone Bigfoot grabbing the win. Sudden Impact took second, Mac Tools Bigfoot third, Higher Education fourth and Clydesdale rounding out the top 5. So it's Firestone Bigofot grabbing the early points lead and we are off and running to another awesome points series year. Thanks to everyone who showed up for round 1!! Enjoy some pictures and video coverage.