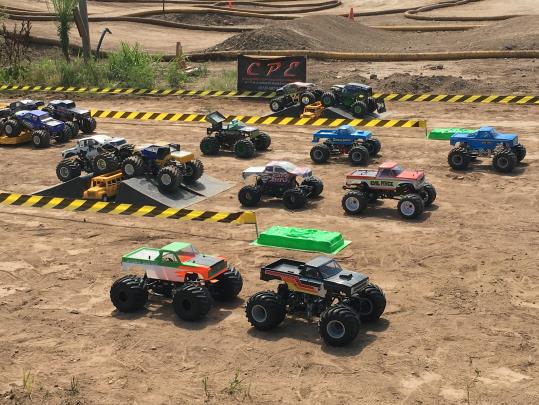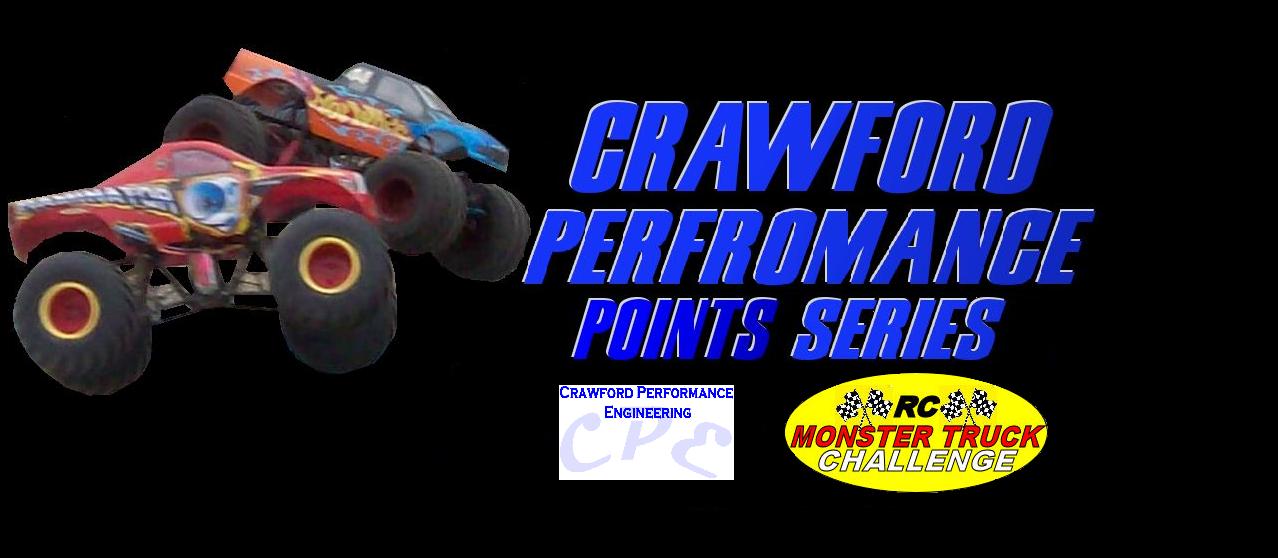 R/C MONSTER TRUCK CHALLENGE

2016 POINTS SERIES

ROUND 4 COVERAGE

The 2016 RC Monster Truck Challenge Points Series is in full swing and this time the monsters had nice hot weather and perfect track conditions for the Round 4 racing event. The original plan was to run an S-course but the track was changed to an exciting side by side USA Motorsports style turning drag. The trucks would start off over a big roller jump which would throw the drivers a curveball right off the start, then drag to a middle jump, both making left hand U turns and jump over a set of school busses, make another left handed U turn, hit the middle jump again and drag to the final jump and fly over the finish.

An awesome 26 truck field was on hand for the event today!!! Making his first apperance on the 2016 Points Series tour was Jerry Matoon driving Safe Auto Minimizer, Gang Green and the all new Evil Force monster truck. Marsello Locasto also returned with a new truck and will be driving Maximum Destruction now, followed by the Algieri, Henderson, DRCR and Eaton race teams that have topped the points charts so far this year.

Racing was tough all day long, with Kyle's Snake Bite emerging as a top threat right away. The big snake won the first and third qualifying rounds and finished second to Samson in Qualyifying Round number two which would hand him the top qualifying spot for the Round 4 Championship Bracket. The Round 4 Championship bracket was tough all the way through with great racing all the way around the 26 truck field. It was the #12 qualifier Grave Digger that worked all the way up the bracket, defeating top qualifier Snake Bite in the semi finals to meet points leader Samson in the finals. In the final race it was the black and green wrecking machine getting the victory over the strong armed Samson to claim the Round #4 overall win!! This is Dan's first Points win of 2016 and Grave Digger's 12th qualifying spot is so far the deepest spot a truck has qualified and come back to win in the championship bracket!! This also marks the fourth different winner in the four events ran so far during this points series which is a remarkable stat and a true testament to the competition we have had this year. It all finally comes down to the final points event of the year however, as the next event is the RCMTC Points Series Finale!!! and we will crown our 2016 series champion!! Stay tuned and enjoy the pictures and video from today's event!!