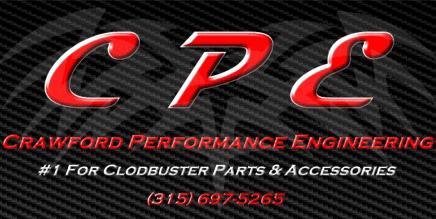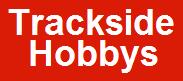 RC MONSTER TRUCK CHALLENGE CRAWFORD PERFORMANCE POINTS SERIES ROUND 1

After several rain delays, finally the opening round of the 2011 RC Monster Truck Challenge points series was held Saturday May 14th at the famed Barnstormers RC Raceway. 9 big and bad monsters rolled into town ready to do battle on a fast and challenging straight line west lebanon style drag racing course. Today's action featured the DRCR and team trackside race teams and even featured a long waited debut. Today Dan DeFalco would debut a BRAND NEW Grave Digger!! sitting on a grave digger green CPE terminator racing chassis.

The west lebanon style drag track featured a roller to start off, then a set of big ramp crush cars that would throw the trucks high in the air, causing the driver to really gain control of the truck, get it back on the ground and floor it for the final jump and finish line. The 9 trucks started off the competiion with a qualifying round to set up the first bracket. Greg Noonan set the bar high with Bounty Hunter on the first pass of the day with a speedy 3.97 run. Bounty's run held up until late in the draw which was then overtaken by  Kyle DeFalco's Airforce Afterburner's 3.91 and AMSOIL Shock Therapy's 3.75 run. However it was the brand new Grave Digger making a statement by grabbing the fastest qualifying time with a 3.62, but not without a price. Following a hard landing on the final jump, Digger broke the center out of the left front wheel, forcing the DRCR team to switch off tires on trucks throughout the day.

Despite the small field, racing was super competitive. With Airforce Afterburner being as dominant as it has been, the truck would be hard to beat, However a round 1 final round matchup with 2009 points champion Shock Therapy would prove tough as Dan and Shock Therapy grabbed the win. Afterburner answered back in round 2 with a final round victory over Grave Digger, only for AMSOIL Shock Therapy coming back to win 2 more rounds. Team trackside really showed up for today's competition. Team driver Tyler wowed the crowds with awesome runs and big upsets, such as knocking off the brand new Grave Digger during one of the racing rounds, and pulling off an awesome slap wheelie with Wolverine between the second and third jumps while defeating Bounty Hunter. Greg Noonan was strong all day in Iron Outlaw, and was able to defeat the invincible Airforce Afterburner to grab his first career final round win. Dan DeFalco found his stride with Grave Digger and won the 6th and final round of the day.

Dan's AMSOIL Shock Therapy had a great day to start off this points series, and by winning 3 of the 6 racing rounds, advancing far in every bracket and not DQ'ing once was able to grab the event win and the early points series lead. A great start for the DRCR CPE racing team as they hope to carry moementum throughout this 2011 series. It's been a great day of racing, enjoy some pictures from today's event!

Thanks for checking out the coverage of today's race. The 2011 RC Monster Truck Challenge points series is underway and it's looking to be a great year of racing. Stay tuned next month for round 2!!