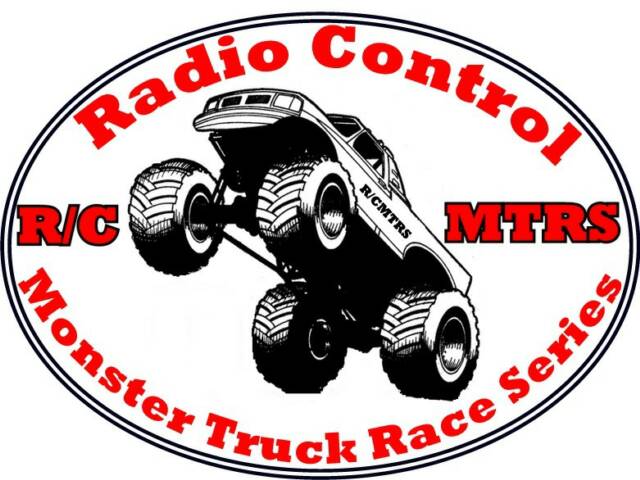 RC MONSTER TRUCK CHALLENGE rules are based off the rules organized under the RCMTRS association. Rules are now available through the CPE Website or click the RCMTRS logo or link below to be sent to the rulebook.  This link will provide the main rules of the series, any additional needed information or exceptions is available below. Any questions feel free to send us an email.

Additional pro-mod rules:

BRUSHLESS TRUCKS  ARE ALLOWED - 5700 SYSTEM MAX,  NO HIGHER

LIPO BATTERIES - NO HIGHER THAN 2S - 3S will not be allowed.

RETRO RENEGADES MONSTER TRUCKS: UPDATED

- 1/10th scale vehicle and bodies, encouraged to reprsent a real monster truck pre 1991.

-Wheelbase must also reprsent that said vehicle in scale apperance

- Vehicle needs a workable hitch to compete in the pulling portion of the event

- Tires may be stock clodbuster, Juggernaut tires or Imex Duals. Tires must replicate the behicle they were used on. No Maxx sized wheel and tire combinations. No cut or shaved tires permitted. *No Kyosho Usa-1's or independent suspension permitted*

- 2s Lipo or 6 cell nimh/nicad battery. Hard case lipos only

- Motors must be sealed end bell 35 turn brushed motors

- Solid axle trucks only, four wheel drive only, four wheel steering is allowed

- No three/four link suspensions, but stock Juggernaut 1 and 2 versions allowed. Clodbusters must utilze stock suspension arms or direct replacement parts for them

- No tube chassis trucks or trucks with modern cages or ladder frame chassis.

- Retro class monster trucks including: Clodbusters - USA-1's - Juggernauts

- Trucks must maintain stock form: stock motors, stock tires, suspension. For any custom "old school" chassis and suspension parts please email before constructing or bringing to the track

- Trucks must resemble REPLICA bodies/paint schemes of trucks from the year 1979-1991. The body does not have to be exact but must be a close attempt to an old school style monster truck. This class is meant to bring out the passion and creativity from the old school style of monster trucks from the TNT days.

for ideas for replicas, check out www.monsterphotos.com for a full list of monster trucks or if you need any help getting an old school body please email us
SERIES DESCRIPTION

The RC Monster Truck Challenge is a RC series made to replicate events the real monster trucks do!! Here's some basic info on what we do here at the RCMTC

Season - The RCMTC season begins with RCMTC Round 1 and ends with the RCMTC WORLD FINALS. There are three championships up for grabs. The first being the season long points series championship, which is based on the total amount of points gained throughout the season. The second championship will be the World Finals Racing Championship, which goes to the winner of the racing portion of the world finals. RCMTC will have freestyle winners from event to event, but will not carry a season long points standings and the freestyle world championship will be determined by your performance at the freestyle competition at the world finals

COMPETITION DESCRPTION

Side by Side Monster Truck Racing - the regular premire event of the RC Monster Truck Challenge. Trucks will be organized into bracket racing, winner moves on until we get to the two final trucks and they will race for the overall round win.

Monster Truck Freestyle - a two minute run where the driver shows off what he can do with his truck. Runs are scored 1-30

RCMTC RETRO RENEGADES - An old school monster truck event featuring old school trucks and old school competitions

Tie Rules -- in the event of a tie in overall event points, RCMTC officials will backtrack through the brackets and look at everytime the the trucks involved raced each other. Whichever truck beat the other more times will get the points position. If this instance happens in the season long championship, the points will flow over to the world finals and will be decided there, otherwise the points series will at Round 6, and the world finals racing championship will be a seperate championship.

*For all other Points Series Rules, see the Points Page*